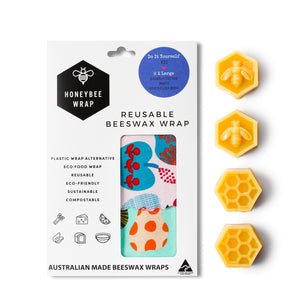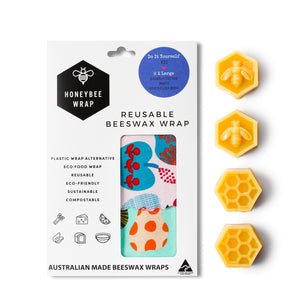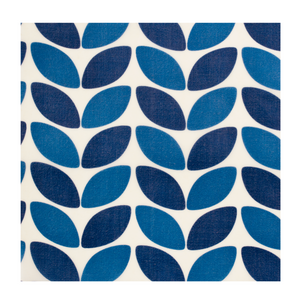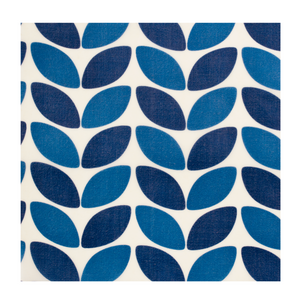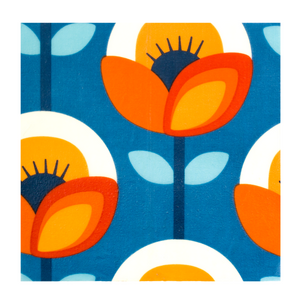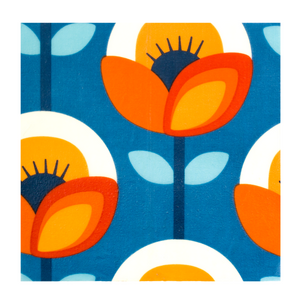 2 x Do It Yourself Kit - 2 x Large
This funky little kit will have you ditching the plastic in no time. Enjoy a craft day with the kids creating their own beeswax wraps. Simple fun and easy to make. 
Education is the key, lets get the kids making reusable beeswax wraps for there lunches.
Waste-free, reusable, non-toxic, sustainable storage.
Our beautiful wraps are all made here in our little studio in Byron Bay Australia.
These little kits can also be use for fundraising activities. Enquire about our fundraiser DIY kits for your school today!
This kit includes;
5 x hexagon wax blocks (48g of our special beeswax blend)
2 x large sized piece of our funky fun organic cotton 30 cm x 26.5 cm 
Instructions
You will receive 2 x Do It Yourself - Large Kits.
You will receive two mixed pattern fabric unless you can choose your own fabric by putting in the comments which fabric you would like.
This kit will make 2 x Large wraps that will last up to 12 months!
How to use: Use the warmth of your hands to shape and mould your beeswax food wraps over food and dishes. Avoid heat, raw meats and seafood.
Wraps will last up to 12 months following our simple care steps.

How to clean: Simply wipe over your beeswax food wrap with cool, soapy water. Sponge, rinse and hang to dry. 
Our Honeybee beeswax food wraps are fully compostable at the end of their life cycle. 
Ingredients:  All Honeybee beeswax food wraps are made with 100% GOTs Certified organic cotton infused with a special blend of Australian beeswax, certified organic coconut oil, certified jojoba oil and natural tree gum products which have antibacterial properties. 
Please note: You will received a mixture of the designs as shown on the images. Design may vary if you wish for a certain fabric choice please write in the notes and we will do our best to help you out.