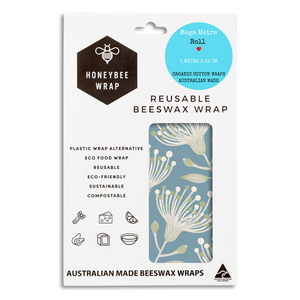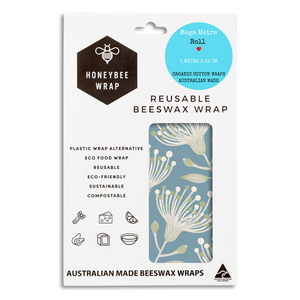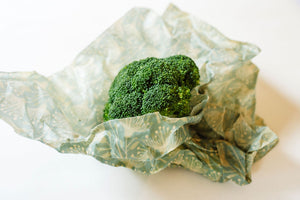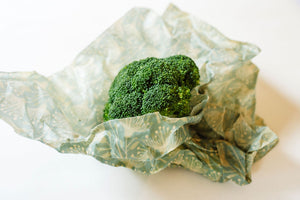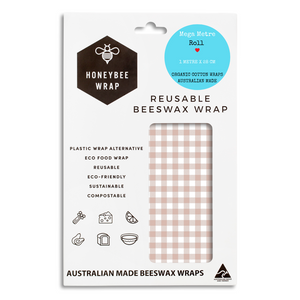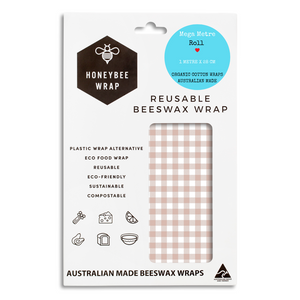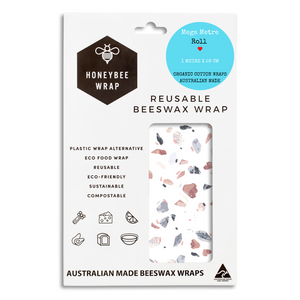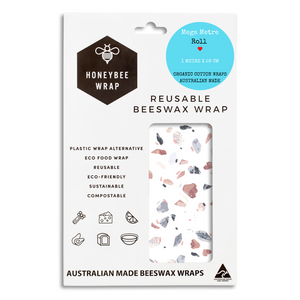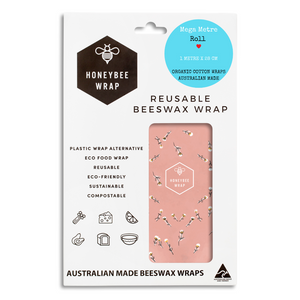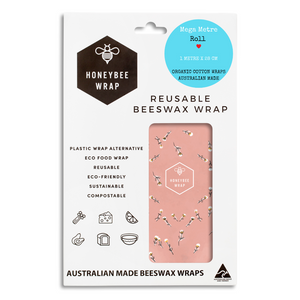 Beeswax Roll - 28 cm x 1 Metre Neutral Range
A great way to find the perfect size for your baking trays, salad bowls and any other large tray you are trying to wrap. 
Waste-free, plastic-free, reusable, non-toxic, sustainable storage.
Cut the beeswax roll to the perfect size you and your family need. You can have multiple wraps from once piece. 
The Honeybee Roll comes in 4 different sizes width sizes 28cm, 34cm, 46cm and 55cm.
You can Cover:
Cheeses
Baking Trays
Fresh Bread and Pastries
Salad Bowls
Fruit and Vegetables
Platters
Sandwiches 

How to Cut the beeswax Roll:
Simply just use a pair of scissors to cut the perfect size.
How many wraps will it make:
Depending on how big you cut them. Anywhere between 2-6 wraps.
Beeswax Roll comes in our packaging if you wish to have it as a roll please leave a message in the notes. 
Save on packaging and choose our belly band option.
Please note: You will received a mixture of the designs as shown on the images. Design may vary if you wish for a certain fabric choice please write in the notes and we will do our best to help you out.
How to use: 
Use the warmth of your hands to shape and mould your beeswax food wraps over food and dishes. Avoid heat and raw meats and seafood.

Your wraps will lasts for 12 months if you follow the simple steps of care.
Cleaning: Simply wipe over your beeswax food wrap with cool soapy water and sponge, rinse and hang to dry.
Our Honeybee beeswax food wraps are fully compostable at the end of their life cycle.
Ingredients:  All Honeybee beeswax food wraps are made with 100% GOTs Certified organic cotton infused with a special blend of Australian beeswax, certified organic coconut oil, certified jojoba oil and natural tree gum products which have antibacterial properties.