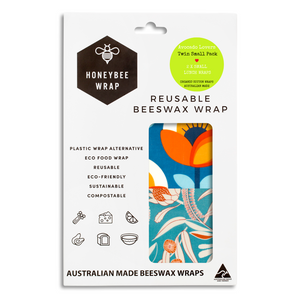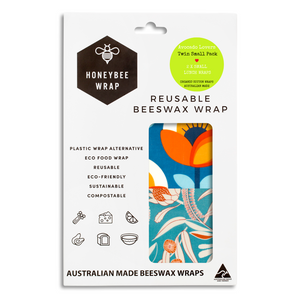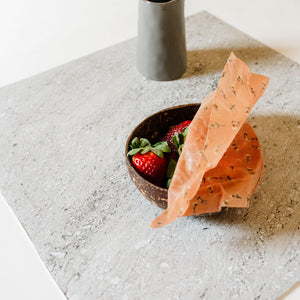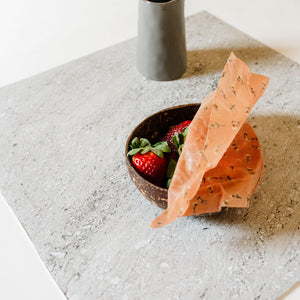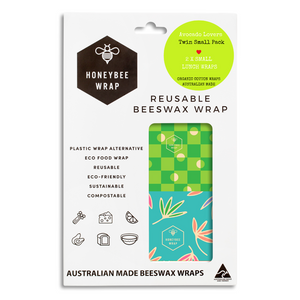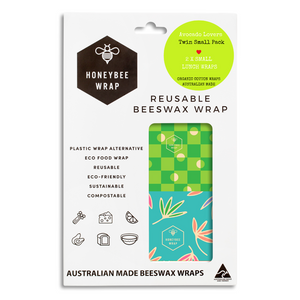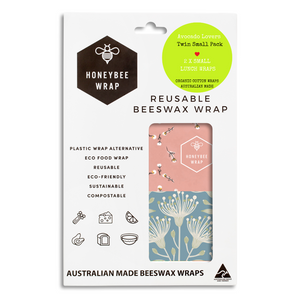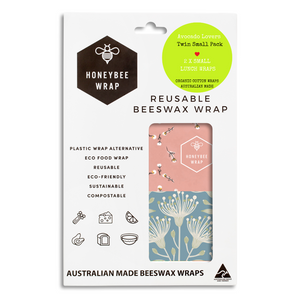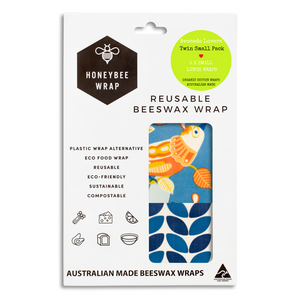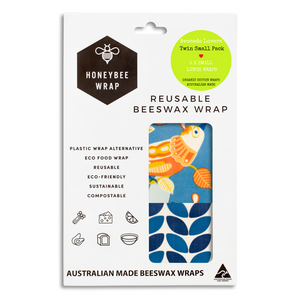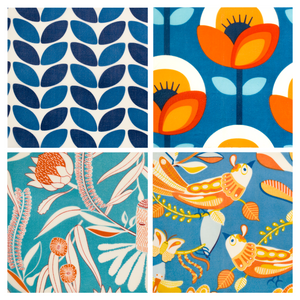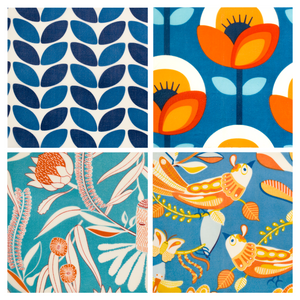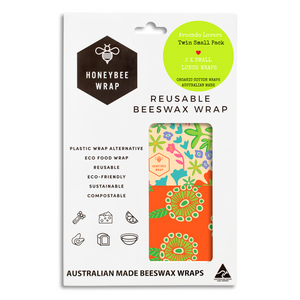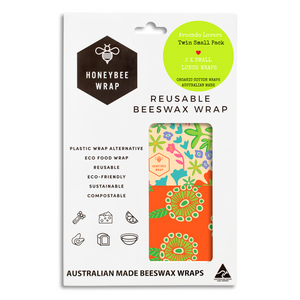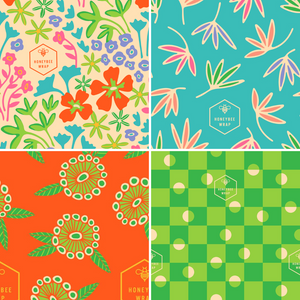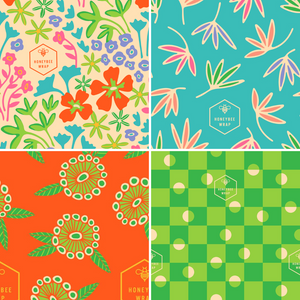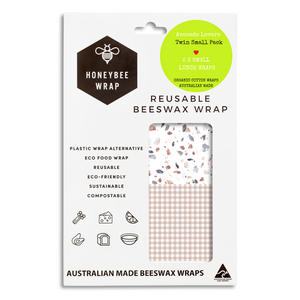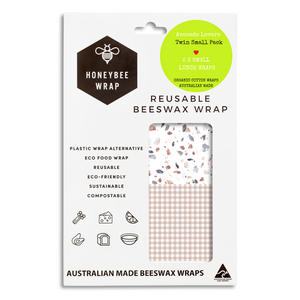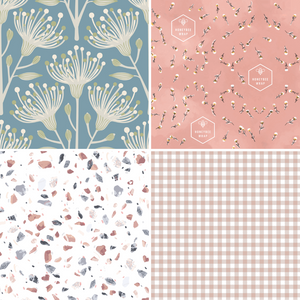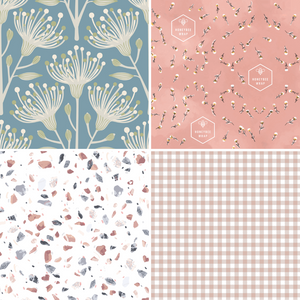 Avocado Lovers - Twin Small
Perfect for that half an avocado, cucumber, spanish onion, cut pumpkin, leftover dips, cheeses or any of those small bits and bobs in the fridge or even to pack the kids some dried fruit for school! It will keep your food fresher longer.
Waste-free, reusable, non-toxic, sustainable storage.
Our beautiful wraps are all made here in our little studio in Byron Bay Australia.
You will receive: 2 x Small  Wraps (21cm x 21cm).
How to use: Use the warmth of your hands to shape and mould your beeswax food wraps over food and dishes. Avoid heat, raw meats and seafood.
Wraps will last up to 12 months following our simple care steps.

How to clean: Simply wipe over your beeswax food wrap with cool, soapy water. Sponge, rinse and hang to dry. 
Our Honeybee beeswax food wraps are fully compostable at the end of their life cycle.
Ingredients:  All Honeybee beeswax food wraps are made with 100% GOTs Certified organic cotton infused with a special blend of Australian beeswax, certified organic coconut oil, certified jojoba oil and natural tree gum products which have antibacterial properties.